Explore how unisex clothing brands and designers Telfar, Harris Reed, VAQUERA, and Ha.Mü are reshaping style norms, challenging stereotypes, and promoting inclusivity
With a few tweaks to silhouettes here and there throughout 20 centuries, fashion often remains stagnant. What changes constantly, however, are our perceptions towards them: women wearing pants became socially acceptable and mainstream in the 1950s, athleisure has become everyday wear, and androgynous styles are the idea that will break every boundary. For fashion to progress, a force must break the mold, challenge conventional norms, and craft an enduring legacy on the runway—a force like genderless fashion through unisex clothing.
RELATED: Michelle Dee is the Queen of Genderless Dressing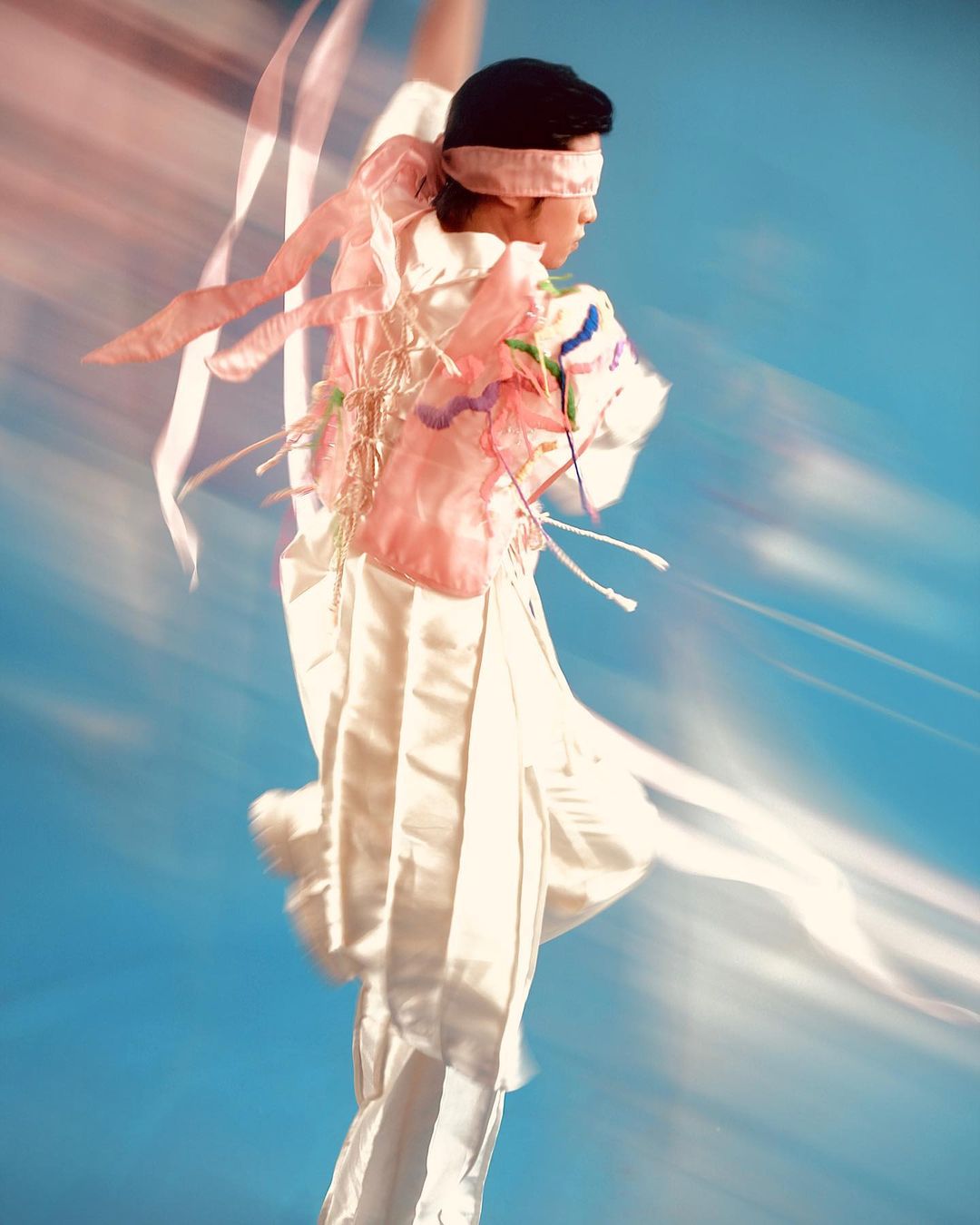 Genderless fashion or unisex clothing is a social and cultural statement that reshapes our perception of clothing and self-expression. It defies traditional notions of masculinity and femininity, inviting everyone to explore a wardrobe where fluidity reigns supreme. The impact of this liberating movement is far-reaching and multifaceted, paving the way for a more inclusive and diverse fashion landscape. These are the designers who push for unisex clothing.
Telfar
In 2017, Telfar Clemens clinched the coveted CFDA/Vogue Fashion Fund. Among Telfar's most iconic creations, the "it-bag" crafted from vegan leather and prominently displaying the unmistakable "T" Telfar logo stands out. Inspired by the design of shopping bags seen at Bloomingdale's, the Telfar Shopping Bag has affectionately earned the moniker "Bushwick Birkin." This epithet aptly captures its unique fusion of high-status fashion and accessibility, encapsulated in the brand's tagline, "not for you— for everyone," signifying a commitment to fashion that knows no boundaries and is truly for all.
Harris Reed
Founder of their namesake brand and creative director of Nina Ricci, Harris Reed's approach to fashion can be simplified as a non-binary reinterpretation of romanticism: genderless and all-loving. In their collections, you'll unearth a mesmerizing fusion of eye-catching millinery, bold wide-leg ensembles, and the lavish charm of flowing silk scarves. It's a display of style that simply commands attention. In fact, one of their notable creations graced the cover of American Vogue's November 2020 issue, worn by Harry Styles on the title's first solo male cover, marking a historic moment for men's fashion.
VAQUERA
Patric DiCaprio's design philosophy is a clarion call to obliterate the boundaries that traditionally separate men's and women's fashion, culminating in a compelling and intellectually stimulating representation of unity apparent in his gender-neutral collections. This innovative designer draws inspiration from the eclectic mix of everyday individuals on the city streets, systematically dismantling the false ideals of beauty that unjustly exclude the vast majority from the world of high fashion.
Ha.Mü
Abraham Guardian and Mamuro Oki, the innovative minds behind Ha.Mü, operate on a foundation of defiance, unbridled inventiveness, and the exaltation of self-expression, all suffused with the essence of affection and unwavering self-assurance. Their work is profoundly shaped by contemporary art, rooted in the concept that clothing transcends gender boundaries. Consequently, they've brought to life pieces that are genuinely extraordinary, supremely distinctive, and most importantly, androgynous. They adopt an illustrative approach with bustier maxi skirts that swirl a whirlpool, floral tops that burst into life, pants that sweep the floor, and dresses adorned with spikes and dinosaur tails. 
The industry is experiencing a seismic shift as designers, brands, and consumers embrace this movement. This revolution encapsulates the essence of self-expression and liberation, boldly asserting that an individual's identity can be as distinctive and intricate as the attire they select. In a society that was once heavily defined by gender-specific divisions and categorizations, genderless fashion fearlessly challenges these contrived constraints, seeking to transcend them.
The impact of unisex clothing resonates not only on the runways and in retail spaces, but also in the fabric of our daily existence. It extends beyond mere aesthetics, echoing a resounding demand for genuineness and self-affirmation. This movement acts as a catalyst for transformation, redefining established norms. It challenges our preconceived notions about the role of clothing and encourages us to embrace a more flexible and open-minded approach to fashion.
Featured Image: HARRIS REED (via Instagram)