Take a closer look at how these personalities are interpreting the ever-popular latte makeup trend
The conversation about this makeup trend is everywhere, but who can blame them? The beauty world can never resist the appeal of an effortless summer bronze. Think more of brown eyeshadows, sculpted cheeks, warm bronzy powders, and nude lips—it's a fitting monochromatic makeup trend that can be translated from summer to fall, and It is no wonder that it's a popular choice for celebrities with the likes of Anne Curtis, Georgina Wilson, and more.
RELATED: Latte Makeup is Now the Biggest Thing in Beauty
The social media-sparked aesthetic is known for its coffee and caramel tones, but what truly sets it apart is the right selection of products with yellow and olive undertones. The takeaway? Simply reach for cooler shades of brown and nudes. As mentioned previously, there are more ways than one to achieve the look. In need of inspiration? Take a cue from these beauty mavens below.
Anne Curtis
Anne Curtis' entry is the perfect choice for fans who are looking for a day-to-night makeup look. Decoding the work of Mark Kingson Qua, the celebrity makeup artist perfectly diffused warm brown tones across the star's eyes and cheeks. It's also notable that her lash line was defined with a light smudge of a soft brow eye pencil. And as for the lips? A swipe of a neutral shade of lipstick and a slick of gloss.
Georgina Wilson
Robbie Piñera proved that the niche aesthetic can be interpreted as something that is sultry. Aptly named espresso makeup, the category ​​is considered as the femme fatale sister of the trend. The twist? The look's signature intense smokey eye. As seen on Georgina Wilson, the celebrity makeup artist opted for a combination of dark brown eyeshadow and intense eyeliner.
Coleen Garcia-Crawford
Coleen Garcia-Crawford's latte makeup submission is the perfect definition of an effortless summer bronze. Courtesy once again of Mark Kingson Qua, he applied cool brown tones on her eyes, cheeks, and lips. It's also noticeable that he dusted a bit of shimmer on her key points for a fresh and radiant glow.
Mariel Rodriguez-Padilla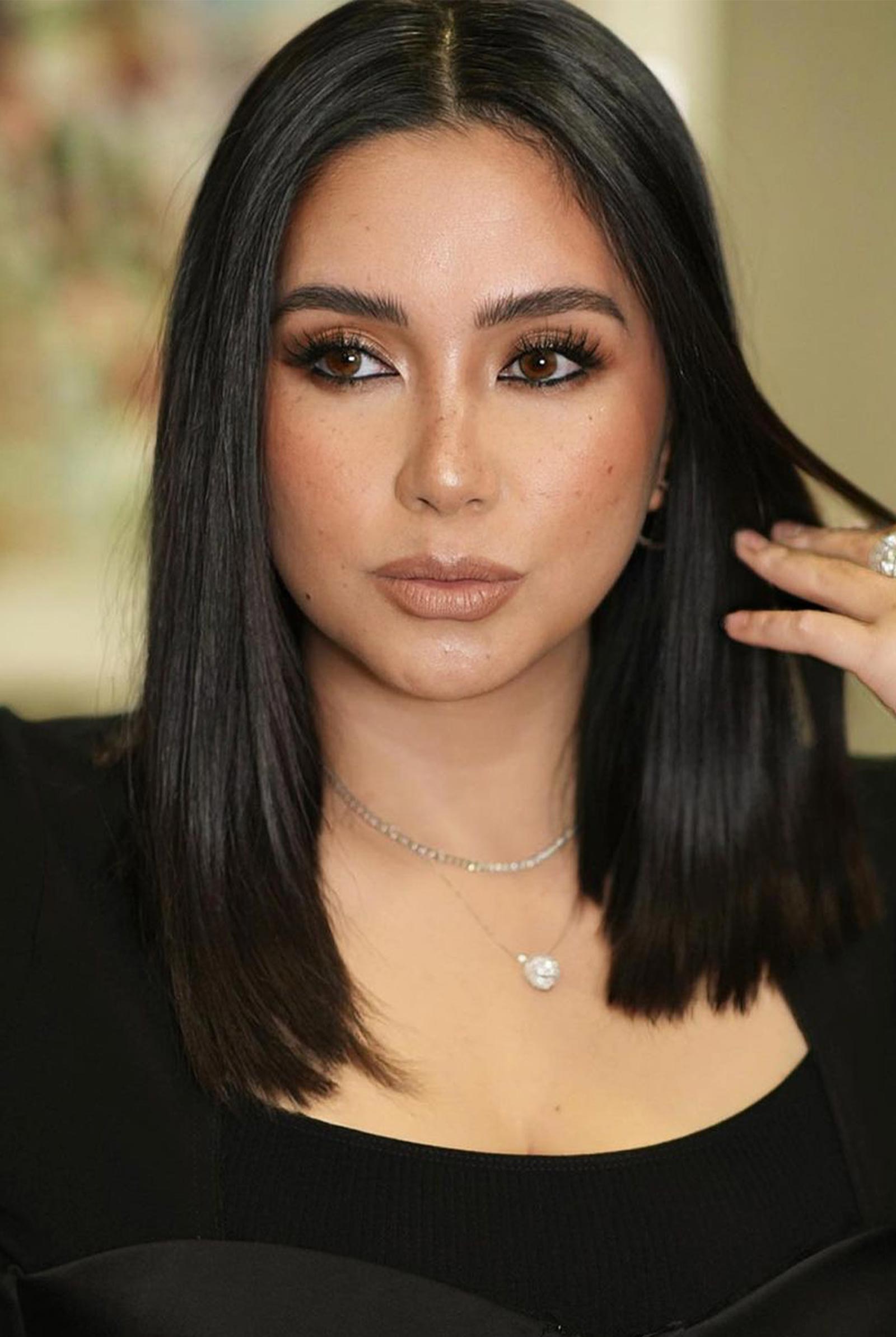 Mariel Rodriguez-Padilla's take on espresso makeup is all about mastering the art of tightlining. All focus is definitely on the eyes as a melange of cool and brown tones dressed her lids. Meanwhile, a stroke of bold black hues sits on both her top and bottom rim. Pro tip: Work the eyeliner brush into the line that's in between the waterline and lash line to assure that the color thoroughly covers the area.
Bea Alonzo
There is something quite special about Bea Alonzo's latte makeup look that screams ethereal goddess. Perhaps it's the right play on shimmers or her natural bridal glow? Either way, her interpretation is the perfect segue for the 90s classic beauty and modern glam. Recreate the look by adding a wash of sparkle on the eye and a swatch of gloss on the lips.
Photos: MARK QUA (via Instagram)