Mother's Day is here and we set upon picking the most iconic moms throughout the film and television sphere. But there's a twist—in true Megastyle fashion, we dissect the styles of our favorite fictional matriarchs and round up the best pieces that your real life moms (or even you) would surely love. You can even consider this as a referential gift guide to get your mom something special to add to her wardrobe! From the wise-cracking Sophia Petrillo to the quirky Linda Belcher, read on as we put a fashionable spin to Mother's Day after the jump:
MRS GEORGE AND TRACKSUITS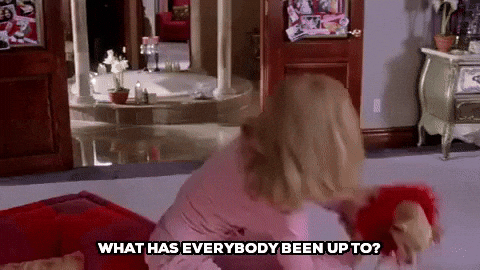 "I'm not a regular mom, I'm a cool mom". Ask any Mean Girls fan—they'll agree that Regina George's mom is the best thing to come out of the entire movie and her quirky one-liners are arguably the most memorable thing about the iconic film. In the age of athleisure, Juicy Couture tracksuits are seemingly making its emergence once again. Back in the 2000s, all the cool girls were wearing velour tracksuits but this time around, we're headed more towards Olga Karput-street than Paris Hilton. Style them with chunky trainers and a belt bag for a comfy approach to trendy.
SOPHIA PETRILLO AND RAFFIA BAGS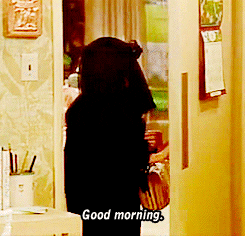 The outspoken Sophia Petrillo from The Golden Girls is perhaps one of the best-written charaters on television. She may poke fun at her daughter, Dorothy a lot but Sophia is a deeply caring mother who's understanding and empathetic. Hurt anyone she loves and this Italian lady won't go down without a fight. Stylewise, apart from her floral and colorful outfits, Sophia is most known for her raffia purse. We love this one from the Aranaz x Plains & Prints collaboration—a sleek and minimalistic take to a summer-ready bag.
MIRANDA HOBBES AND SHARP BLAZERS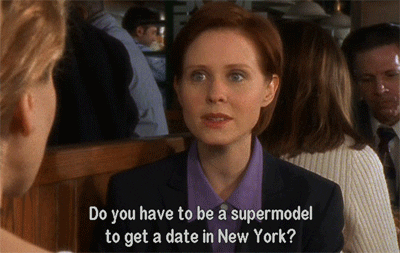 Possibly the most underrated main character in Sex and the City, Miranda's intelligence and razor sharp wit make her cooler than the rest in our eyes. Not only that, her wardrobe of sleek suits encompassed the '80s power dressing trend and found relevance in a post-shoulder pad sartorial scene. Her refusal to follow trends may not have deemed her the most stylish of the group, but her individuality and understanding of what she liked to wear made her an admirable character. Cop Miranda's strong-shouldered look with this bright peplum blazer.
LINDA BELCHER AND CAT EYE GLASSES
Anyone who watches enough TV has probably discovered at least one mom they'd be happy to have as their own and personally, Linda Belcher is our top choice. For a fictional character, the matriarch of the Belchers is surprisingly relatable to many women—dealing with her stressed husband, troublesome children, fiascos at work, and trying to find a little "me time" through it all. Most of all, she's the type of mom who's honest and open to anything with her kids. In a style sense, Linda loves the simple things but is most known for her large cat eye glasses—a classic frame shape that's unyieldingly chic. Try this black pair with thick frames to make any look instantly cool.
MORTICIA ADDAMS AND BLACK DRESSES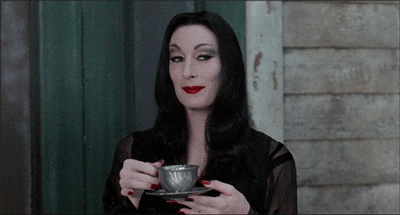 We used to want to be Wednesday but as adults now, we definitely see how Morticia Addams could be a style icon with her perfect eyeshadow, sleek center-parted hair, and a staple black dress. Morticia has been an inspiration in the fashionsphere for a long time now with designers trying to replicate that dramatic goth aesthetic and while her style isn't exactly the most wearable, we can always take a page from the Addams matriarch's minimalist sensibilities. In the territory of workwear must-haves—try a long shirt dress and wear with your favorite mules for a ensemble that defines daytime chic.